Here's my new guide to eating out – 7 key questions to consider when choosing a restaurant when there are so many around to pick from. This week I headed East again to meet my Dad whilst he was in the city for an exhibition. As it wasn't especially light in the restaurant I've take some delicious looking photos from the relative twitter accounts to liven things up – credited of course including the above photo. Here's our thoughts on the food…
Where is this gaff?
Whitechapel – the two brands are owned by Soho House who have a range of different eateries around London.
What kind of food is it?
I guess the name is pretty self explanatory, but lovely rotisserie chicken and as it says on tin – Dirrrrty burgers, chips, coleslaw, salad on the menu.
Was it nice?
Reaaaallly tasty chicken, which was complemented well by their smokey sauce available on the table. The chips were delicious and the coleslaw had delicious thinly slices cabbage in, not too soggy. The burger came wrapped in paper with a small soft bun, filled with cheese, patty and salad. After the removal of the gherkins and tomato it was flavoursome but a little small – not easy to cut in half and share.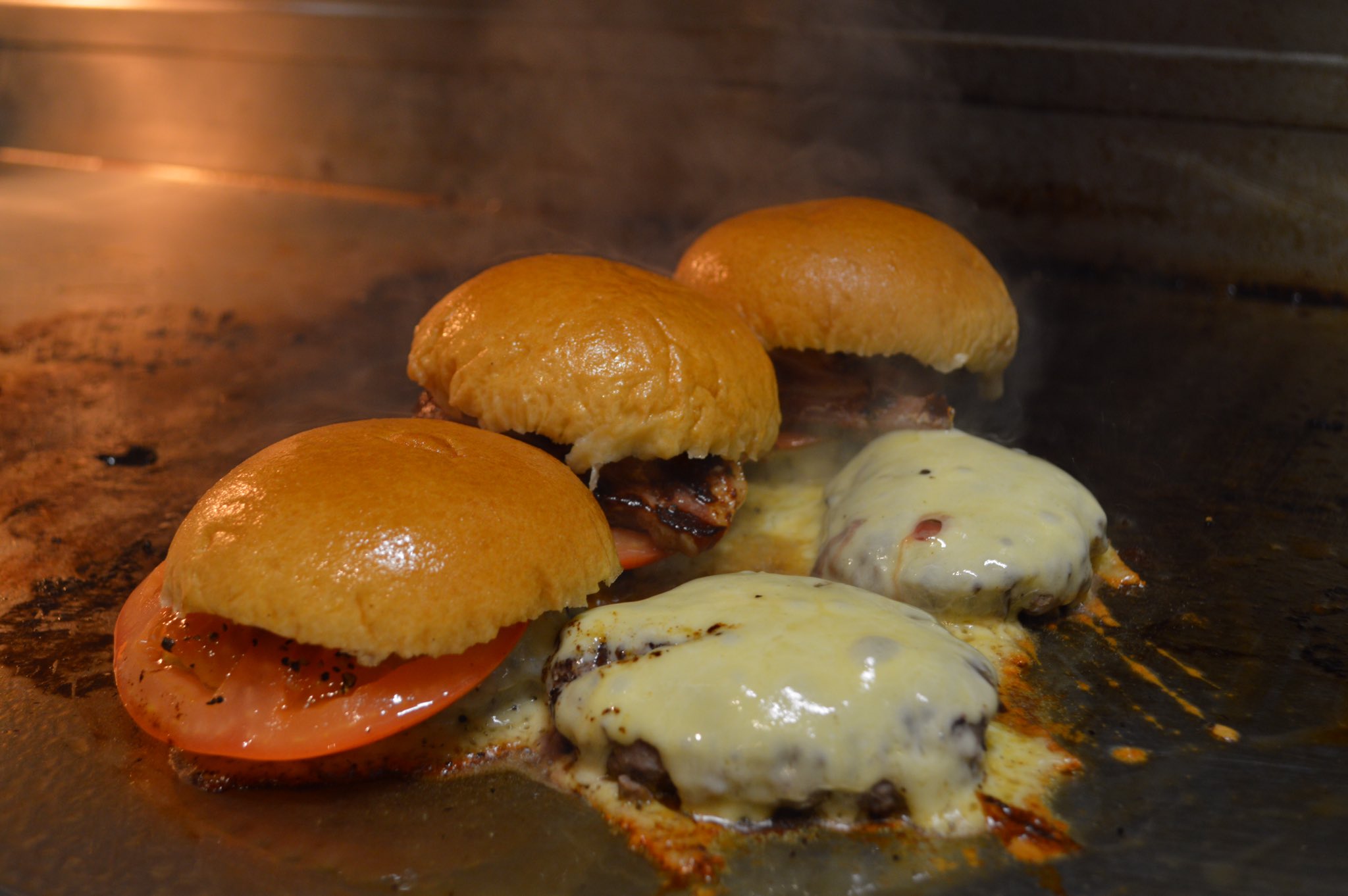 Photo courtesy of Dirty Burger Twitter Account
Housed in an old building, very intricate details on the outside but hard to see as we visited in the dark. Huge long wooden benches were situated outside, which I imagine to be a lovely spot during the summer. Inside there were sharing benches and high tables with bar stools – a busy and lively atmosphere.
How much will it set you back?
Half chicken £10, cheese burger £6, sides range from £4 – £6 and drinks around £5. For half chicken, one burger, coleslaw, chips and two beers we paid £37.13 including service charge. Reasonably priced for London I'd say.
Is there more than one to visit?
Absolutely, there a few around the city making it a handy location to visit where you know what to expect.
Finally, I can't get enough of it these days… is there avocado somewhere on the menu?!
Of course – butter lettuce and avocado salad as a side on the chicken shop menu – mmm.